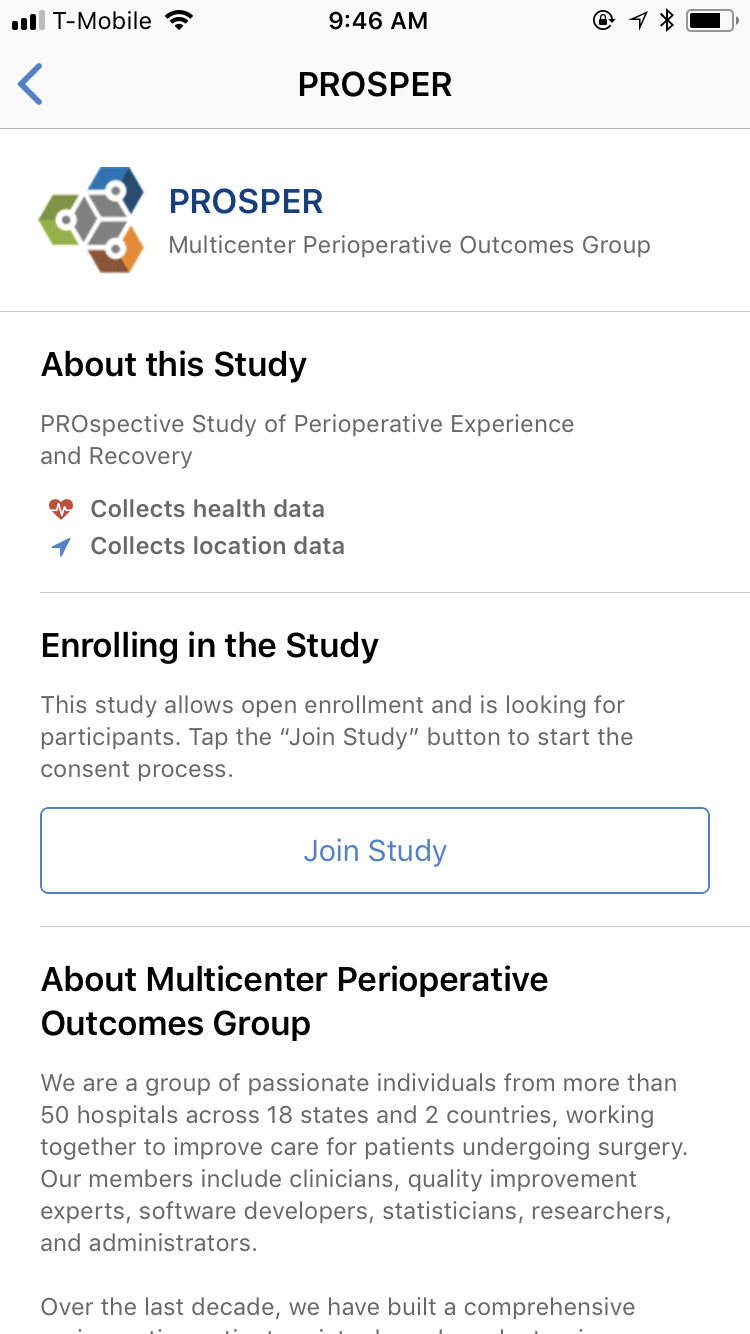 More than 30 million people undergo a surgical procedure every year in the United States. Although your doctor will see you in regular follow up appointments, we believe that your daily events are missing from research and quality improvement efforts. You have good days and bad days — we want to learn more about those days before and after your surgery and follow up visits. Join a vibrant community of participants to help make surgical procedures safer for everyone. To join, you need to:
years or older undergoing any procedure involving anesthesia.
Receive care at one of our participating centers.
Download our app (see below) and compete the surveys when they pop up on your iPhone.
It's that easy!
Link to protocol