Featured Members
MPOG membership includes clinicians, quality experts, software developers, statisticians, and administrators from institutions across the U.S. and Europe.  MPOG builds upon the outstanding research, education and quality work from these individuals.  The featured member profiles highlight the work of MPOG members around the world.
Jonathan Wanderer, MD, MPhil, FASA, FAMIA
July and August 2021
Jonathan P. Wanderer, MD, MPhil, FASA, FAMIA
Medical Director, Perioperative Informatics
Associate Director, Vanderbilt Anesthesiology & Perioperative Informatics Research Division
Associate Medical Director, Vanderbilt Perioperative Evaluation Center
Associate Professor, Department of Anesthesiology
Associate Professor, Department of Biomedical Informatics
Vanderbilt Medical Center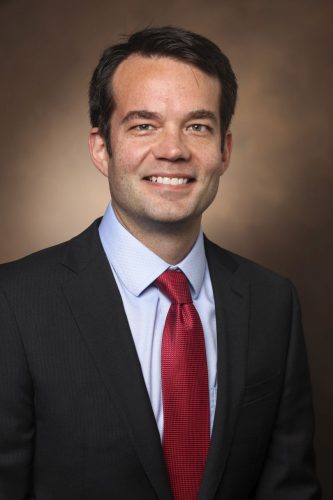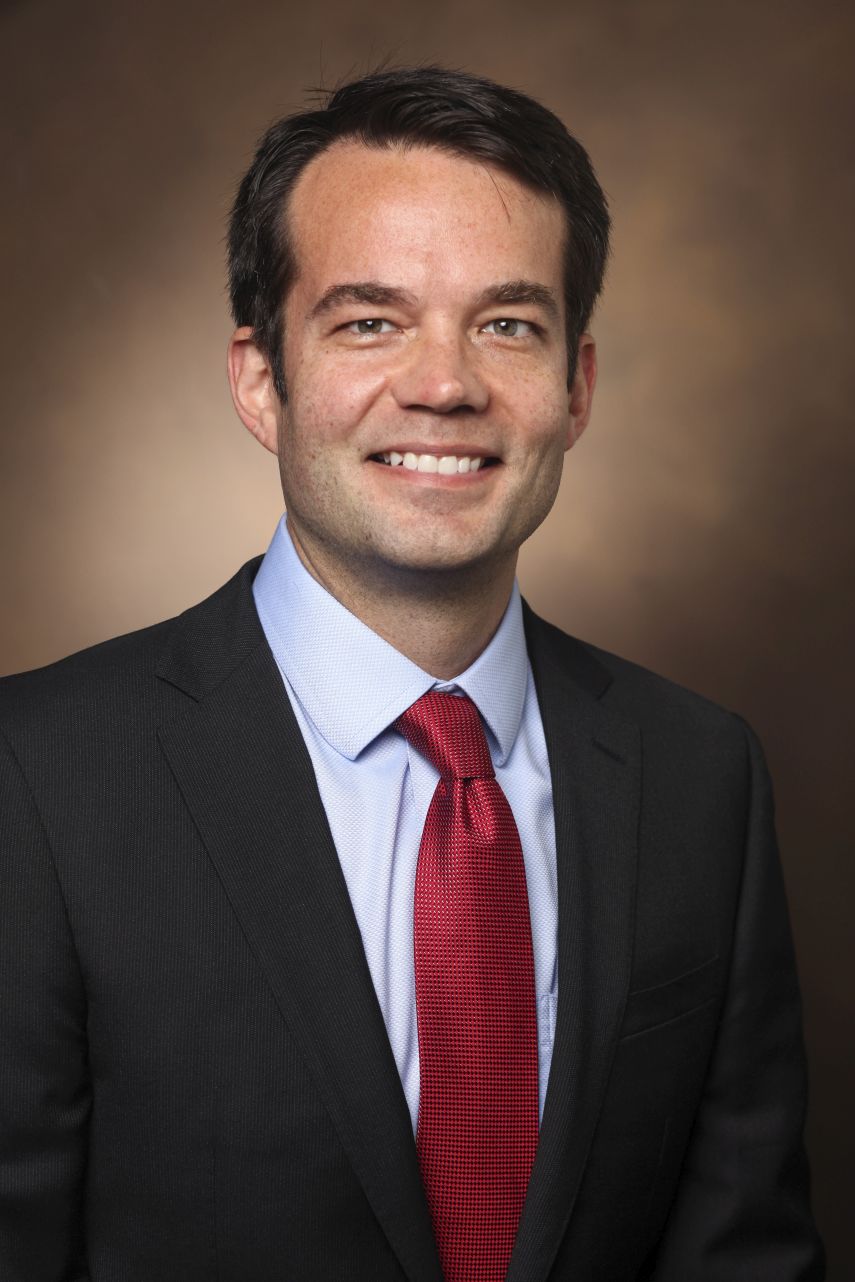 My name is Jon Wanderer and I have been working as an anesthesiologist at Vanderbilt University Medical Center for the past 9 years. I was born on Long Island, New York, and received a BA and BAS from the University of Pennsylvania before heading to Cambridge University for graduate school, where I received an MPhil in biology. I returned to the University of Pennsylvania where I received my MD, and traveled next to Boston where I did my anesthesia residency at Massachusetts General Hospital. I joined Vanderbilt immediately after residency, where I am now the Associate Fellowship Director for the Clinical Informatics Fellowship Program and co-course director for the Foundations of Clinical Informatics in the Masters of Applied Clinical Informatics Program. I lead Vanderbilt's Physician Builder program and a Medical Director of Perioperative Informatics. 
What are you thinking about? 
Most of my non-clinical time is spent thinking about how we can better leverage perioperative data in improving our delivery of health care, and in developing and testing improvements that we can make in our electronic health care records. We have both deeply complicated clinical workflows and a complex electronic healthcare
 record system, and designing our systems to help us deliver safe and effective perioperative care is an ongoing priority.  Additionally, we have huge volumes of data that we bring together to answer interesting questions that can help inform how we provide care. 
Why is this interesting to you? 
I have been interested in how we can better use our electronic health car
e records since I was a medical student. Coming from a computer science background, I was struck by how we solve some health care data problems through brute force, i.e. having a medical student or intern manually collate information across multiple electronic screens to "pre-round" on patients. We can do so much better, but need to resource the design and maintenance of our system to take full advantage of them. 
What are the practical implications for healthcare?
From a practical standpoint, improvement facilitated by changes to our electronic health care records have let us standardize care and roll out important initiatives such as Enhanced Recovery After Surgery.  In addition, we have been able to invent new systems for care coordination that have streamlined processes and increased the amount of time our clinicians can spend with their patients by cutting out unnecessary phone calls, documentation elements, and reducing clicks. 
How are you involved with MPOG?
I have been involved with MPOG since the early days, and have had the opportunity to help develop MPOG extracts for Vanderbilt on two different occasions, representing the two different electronic health care record systems we have used. It has been wonderful to see how the MPOG community has grown and how the research data accumulated has let us address increasingly complex and important questions in health care.
Most of my non-clinical time is spent thinking about quality, especially as it relates to the improved quality of care our patients receive which is where the PSH and MPOG come together. We sit on a treasure trove of information in our electronic medical databases of which we are only scratching the surface of discovering all the ways we can improve the quality of the care we deliver. I feel tailoring optimal treatments (especially anesthetics) to patient needs is the future of improving the quality of care. This requires research combined with clinical informatics and real quality implementation.
Gary Loyd, MD
May and June 2021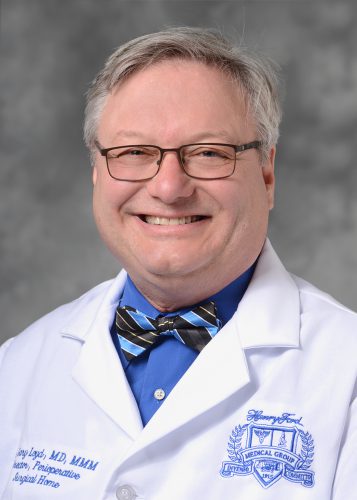 Gary Loyd, MD
Anesthesiologist
Henry Ford Health System
I was born and raised in Kentucky achieving a BA from the University of Kentucky and an MD from the University of Louisville where I also did my residency. Most of my clinical and academic career was at the University of Louisville, except for 2 years as Chair for the Department of Anesthesiology at West Virginia University and 2 years as Vice Chair for Research at the University of Florida at Jacksonville. During that time I earned a Masters in Medical Management with a focus clinical informatics from Carnegie Mellon University. For the past 5 years, I have been the Director of the Perioperative Surgical Home (PSH) at Henry Ford Health System (HFHS).
What are you thinking about? 
Most of my non-clinical time is spent thinking about quality, especially as it relates to the improved quality of care our patients receive which is where the PSH and MPOG come together. We sit on a treasure trove of information in our electronic medical databases of which we are only scratching the surface of discovering all the ways we can improve the quality of the care we deliver. I feel tailoring optimal treatments (especially anesthetics) to patient needs is the future of improving the quality of care. This requires research combined with clinical informatics and real quality implementation.
Why is this interesting to you? 
I have been interested and involved in quality of care since the early 1990s. I have taken classes at different universities, at healthcare corporations (like Humana), and with online quality and patient safety certifications. I am a self-taught computer science nerd from the 1980s and love the opportunity to practice clinical informatics (which is really what the PSH is). The opportunity to improve population health in this quality related way will help more patients in a shorter amount of time than I could have ever achieved as just a practicing clinical anesthesiologist.
What are the practical implications for healthcare?
I have already witnessed the reduced number of perioperative complications and mortality with combining MPOG initiatives with the PSH. It has been truly rewarding and worth continuing the quality initiatives we have already implemented and taking them to the next level. With healthcare quickly moving from financial reimbursement for doing things to patients to a reimbursement for the outcomes, all of these quality efforts will generate further allies to help us achieve our goals.
How are you involved with MPOG?
My involvement with MPOG is from a Health System perspective. I recruit the physician champions, quality nurses, and other personnel to be the implements of change at each clinical site. I support their development and serve as a resource when they need me and fill in at meetings if they cannot attend. I coordinate regular HFHS team meetings where we share ideas, successes, failures since we are usually all have the same quality challenges across all of our clinical sites. These meetings augment the quarterly MPOG meetings and allow us to more quickly improve our performances.
Vikas O'Reilly-Shah, MD, PhD
March and April 2021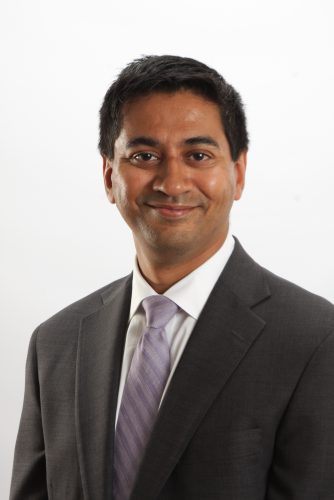 Vikas O'Reilly-Shah MD, PhD
Pediatric Anesthesiologist
University of Washington
I was born and raised in New Jersey, and attended Michigan State University on the Alumni Distinguished Scholarship graduating with degrees in biochemistry and philosophy prior to enrollment in the Medical Scientist Training Program at Vanderbilt University. After medical school and doctoral work in structural biology, I trained in anesthesiology and pediatric anesthesiology at Stanford University. After a relatively brief stint in private practice, I joined the faculty at Emory University where I led departmental data governance efforts including the development of a perioperative data warehouse. I currently serve as Associate Professor of Anesthesiology and Pain Medicine at the University of Washington, leading the Center for Pain and Perioperative initiatives in Quality Safety and Outcomes (PPiQSO) and serving as the Associate Chief for Perioperative Informatics and Outcomes at Seattle Children's Hospital, which is my clinical home as well.
What are you thinking about? 
I'm spending a lot of time thinking about Data-Information-Knowledge-Wisdom pyramid and specifically how we can use data to accelerate improvement in patient care. Data by themselves can only get you so far; wisdom is not just the process of analyzing and visualizing that data, but achieving consensus on what that data means and what we need to do next as providers on the basis of what has been found. Whether we are talking about improving adherence to noncontroversial standards of care in pediatric anesthesiology or mitigating disparities in care, I am looking forward to working with MPOG to continue to push forward the use of data to understand where gaps exists, while at the same time working locally to build the consensus needed for real change.
Why is this interesting to you? 
On the quality side, we have an opportunity to use data to (a) help drive down the widely-cited 17 year gap between the development of medical knowledge and the adoption of that knowledge into medical practice; (b) improve care for patients across the board; (c) give providers with actionable insight into their own practice patterns and a target to hit. One the research side, the exciting combination of high-quality MPOG data with new data sources such as infection control data and outcomes registries will yield new insights into how we can be better perioperative physicians.
What are the practical implications for healthcare?
Let's face it: the COVID-19 pandemic changed everything. A system that was already under financial pressure is now strained to the breaking point. We are facing a multifaceted crisis in our ability to deliver safe, effective, and equitable healthcare. Data is not healthcare, but can help us to be more patient-centered, more timely and efficient, more consistent, and more evidence-based in ways that are agile and adaptable to changes in that evidence base.
How are you involved with MPOG?
I assumed the role of IT Champion when I became director of PPiQSO, and have prioritized collaboration internally and extramurally to assist with efforts including NSQIP and STS registry integration at the University of Washington; the piloting integration of new data elements (related to infection control) into MPOG; review and development of ASPIRE measures for pediatric anesthesiology; and serving on the PCRC for the review of research proposals.
Pamela Tyler, RN, BSN
January and February 2021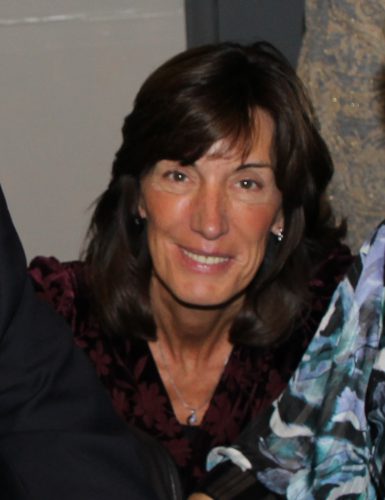 Pam Tyler, RN, BSN
Anesthesiology Clinical Quality Reviewer (ACQR)
Beaumont Farmington Hills and Troy
My name is Pam Tyler and I have been working as a Beaumont ACQR for the past 5 years. I started my nursing career 27 years ago on a cardiac stepdown floor, working my way through the ICU and ended up in the preop and post op area at Beaumont Farmington Hills for 15 years. After attaining my BSN 5 years ago, I joined the Quality Department as an ACQR in addition to developing the role of Enhanced Recovery Coordinator for Farmington Hills which led to my current role as the ACQR for Beaumont's Troy and Farmington Hills.
I have been married for 33 years and have two incredible sons, Joey and Matthew. In my spare time I enjoy spending time with family and friends.
Explain your role as an ACQR?
As an ACQR we perform tasks, that are directed by the maintenance schedule provided annually by MPOG, including validating cases, mapping new concepts, attesting to the accuracy of the data, reviewing failed cases and troubleshooting any IT issues.  Each Beaumont site has their own goals and quality improvement initiatives however, our ACQR team works together to share ideas and review methods to reach success.  We send out a failed case review each month to our physician champion and those individuals that are working in quality improvement locally.  Whether it is an in per person or virtual meeting we discuss our findings and make plans for future process improvements and educational opportunities.
Why is quality interesting / important to me?
Quality in healthcare improves patient safety, outcomes and keeps providers up to date on new practices.  Providing care to patients as if they were my family member has been my motto throughout my nursing career and I have found that, although challenging at times, the Anesthesia Providers share the same dedication to Quality Improvement. Having an interest in the educational aspect of introducing measures then seeing the providers apply evidenced based research to improve patient outcomes is very gratifying and although I no longer provide hands on patient care it is rewarding to visualize the positive outcomes by utilizing a team approach to realize our goals. 
How has your team used the MPOG/ASPIRE data and resources to impact quality at Beaumont?
MPOG has combined technology and research to develop evidence-based measures used as tools for improving patient care.  The Beaumont ACQR Team, I along with Mary McKinney, Tiffany Malenfant, Nicole Pardo and Kristyn Lewandowski, worked together with a group including quality leadership, physician champions, CRNA champions, and IT to transition to Import Manager which was a challenging job for 8 sites!
Some of the tools we have developed are a provider measure guide and a newsletter, every other month, which are shared with the quality teams and providers.  This guide includes each measure requirement for success and essential goals. In the newsletter we share current standings of focused measures and introduce new measures. This platform allows the ACQR to share plans for future improvement opportunities, as well as information on how providers can become involved in the development of measures and goals that the various sites would like to see utilized. Much of this information stems from the monthly case review, that is performed by the ACQR, who shares the findings with the Quality groups and assists with a deeper look into root causes and what is required to meet the metric. We have found simple documentation issues to minor process breakdowns need revising allowing goals to be met with small changes leading to big results! 
Lee-lynn Chen, MD, FASA
November and December 2020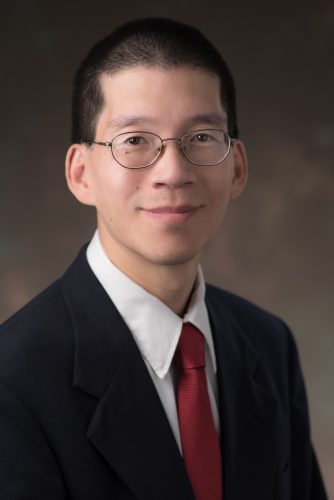 Lee-lynn Chen, MD, FASA
Vice Chair for Mission Bay
University of California San Francisco
Lee-lynn Chen, MD, FASA is a Vice Chair for Mission Bay in the Department of Anesthesia and Perioperative Care at the University of California San Francisco.  He completed his anesthesia residency and critical care fellowship at UCSF and stayed on as faculty.  Currently, his practice incorporates the entire perioperative spectrum including covering the pre-operative assessment clinic, OR anesthesia, the post-operative pain service and the critical care service.
What are you thinking about?
Since early on in my career, I have been thinking about quality improvement and the iterative process of self-improvement.  I started by utilizing simulation as a tool for educating participants in a safe environment.  More recently, I have worked with a multidisciplinary team to bring enhanced recovery after surgery (ERAS) pathways to UCSF.  I am passionate about helping our health care providers and health care system provide the best care possible to our patients.
What are the practical implications for healthcare?
With big data, we have the opportunity to examine how we practice.  Using this information, we can then improve quality performance at the system level.  However, we need to make the connections that are relevant to our practice and close the loop to show providers how to improve their individual practice.
How are you involved with MPOG?
UCSF joined MPOG in 2019.  I am the clinical MPOG champion at UCSF working with both our QI and research teams.  Currently, we are planning to complete a MPOG + NSQIP/STS data registry integration, and we are looking forward to collaborating with others.  I hope to be able to develop new metrics and outcome variables that can further improve our specialty.
Amy Poindexter, BSN, RN
September and October 2020
Amy Poindexter, BSN, RN
Holland Hospital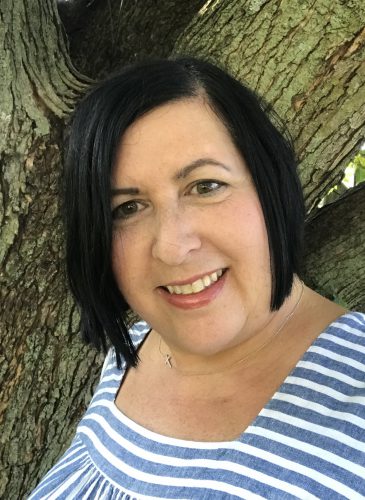 I have a Bachelor's degree in Nursing from Northern Michigan University and have worked in a number of areas in nursing throughout my career, including 4 years in the OR. I've been an employee at Holland Hospital for 13 years and have spent the last 9 years working in the Quality Department. I have been the ACQR for Holland since 2015, when we joined ASPIRE, and am also an abstractor for MSQC. I live in Holland with my husband of 31 years and my two adopted granddaughters (ages 2 and 3) who keep me very busy when I'm not working.
Explain your role as an Anesthesiology Clinical Quality reviewer (ACQR)?
My role as ACQR at Holland gives me the opportunity to continue to impact patient care without being a hands-on nurse. While I spend my time mapping variables, validating data and investigating failed cases, these processes help to identify opportunities for improvement in patient care. I work closely with our ASPIRE Quality Champion and Leadership Team and am empowered to promote exceptional care in the anesthesia department. Through our years with ASPIRE, we have streamlined practices and brought standardization to anesthesia delivery to ensure that each patient receives high quality anesthesia care. By regularly sharing ASPIRE data with the anesthesia team, our Surgical Services Product Line and Holland Hospital Leadership Committees, we have increased our provider engagement, enhanced work-flows and are performing at or above goal on most of the ASPIRE measures. Because I represent both ASPIRE and MSQC, I help to bridge anesthesia and surgery staff to collaborate and provide the best experience for our patients.
How has your team used the MPOG / ASPIRE data / resources to impact quality at Holland Hospital?
ASPIRE allows us, a small community hospital, to be compared to and learn from large teaching hospitals. We can share best practices from other hospitals and adapt them to meet the needs of our patients and staff. Prior to participating in ASPIRE, we had no reliable way to measure anesthesia quality. Now we use the ASPIRE measures to shine a light on areas where we need improvement and to assist other Collaborative hospitals in areas where we excel. The outcomes data is especially helpful in evaluating our anesthesia delivery and practices.
William Hightower, MD
July and August 2020
William Hightower, MD 
Henry Ford Health System West Bloomfield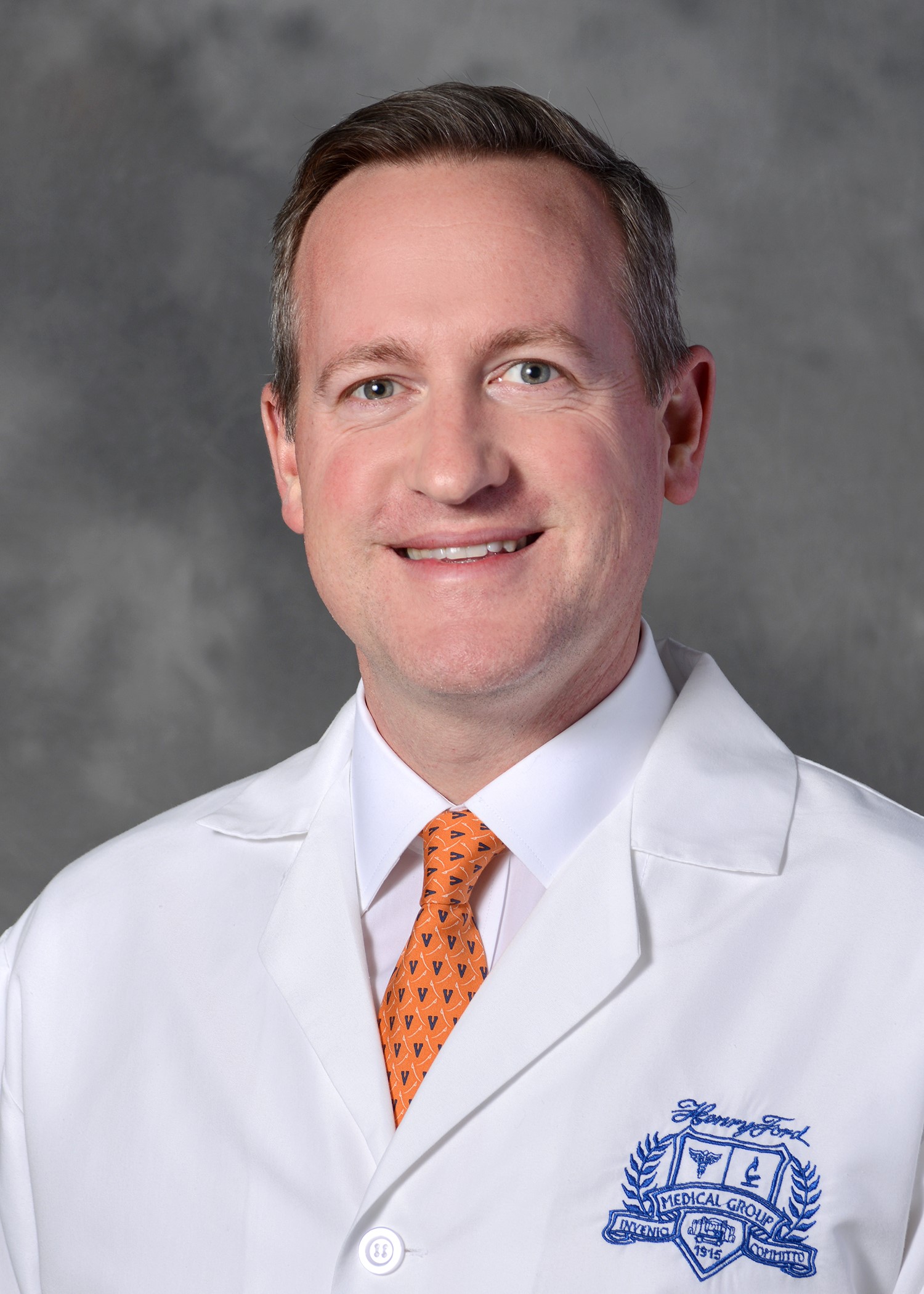 William J Hightower is an anesthesiologist at Henry Ford Health System, primarily based at West Bloomfield Hospital. He has an undergraduate degree in Mechanical Engineering from Northwestern University, attended medical school at the University of Virginia, and completed residency at Stanford University. He has been the ASPIRE quality champion at his site since Henry Ford joined in Cohort 3. He lives in Bloomfield Hills, Michigan with his wife and three daughters.
What are you thinking about?
I am contemplating how to regain the continuous quality improvement momentum we had prior to the COVID-19 pandemic. After a long interruption in surgical cases, and with so much emphasis on PPE and new safety protocols, we are now re-familiarizing our staff with the ASPIRE quality measures. We are also coming together as a department again, discussing lessons learned, successes and areas for improvement both in terms of our pandemic response and our normal clinical operations.
Why is this interesting to you?
As we get back into "new normal" clinical operations, we have to relearn how to do some of our daily work. ASPIRE serves an an excellent framework for discussions about standards of care, evidence, data analysis and improvement projects. While also focusing on protecting staff and patients from COVID-19, this is the perfect time to concentrate on quality of care, process improvement and outcomes!
What are the practical implications for healthcare?
Most of our anesthesiology staff were redeployed throughout the hospital in late March and April. At West Bloomfield Hospital, our entire group of nurse anesthetists staffed a newly created ICU 24/7 to accommodate the influx of critically ill COVID-19 patients. Anesthesiologists formed intubation and procedure teams to respond to needs in the ER, ICU and floors. Attending surgeons staffed COVID testing tents and even operated UV light sterilization devices to facilitate room turnover on the floors. Now we return to the OR with a heightened awareness of hospital operations beyond our normal work environment and a new appreciation of our role in patient-centered and system-based quality improvement.
How are you involved with MPOG?
As the quality champion for West Bloomfield Hospital, I work closely with our QC at Henry Ford Hospital and our ACQR. We communicate regularly about case review and share quality improvement projects. We utilize enhancements to Epic (best practice advisories, electronic decision support), staff education and dashboard review to move the needle on our scores. I just completed revising our system-wide PONV guidelines to be consistent with the ASPIRE measure specifications. I have found it easier to concentrate on a few measures at a time rather than overwhelm our staff with too much data. Quality improvement is a marathon, not a sprint. The opportunity to serve as QC has allowed me to see our department from new perspectives and serve new roles in our health system.
Leslie Jameson, MD
May & Jun 2020
Leslie Jameson, MD
Associate Professor
University of Colorado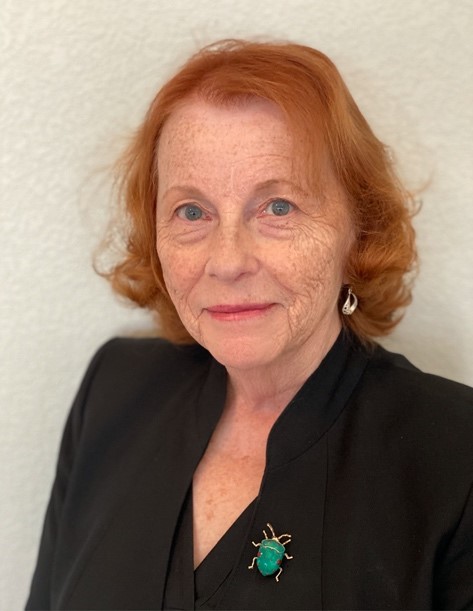 During my career in academic neuroanesthesiology I have had the privilege of serving in leadership roles within the medical schools, universities and departments of which I was a member. I have developed intraoperative neurophysiologic monitoring and medical education programs including CME Editor for Anesthesiology, and multiple publications in the subspecialty. Most importantly though is the care I have given to hundreds of thousands of patients first at the University of Wisconsin then for the last 20 years at University of Colorado. Patient care recommendations have been and continue to be driven by small trials that yielded answers that seem right. With all the genetic, behavioral, and immense medical care variability inherent in human physiology, these randomized controlled trials cannot possibly reflect the consequences of our actions on large populations. Consequently, many years ago I arrived in Ann Arbor for the very first organizational meeting of what became MPOG to find out "what really happens." This mantra continues to guide my clinical decision and my academic career.
What are you thinking about?
My practice is focused primarily on intracranial neurosurgery and complex multilevel spine in patients at very high-risk for infection, delirium and poorly controlled pain. Current literature suggests that with some surgical procedures preoperative conditioning, medication selection and active postoperative management makes a big difference in a patient's long-term outcome. Does the drug choice, combinations of propofol, ketamine, dexmedetomidine, and/or lidocaine really matter? Which selections and actions reliably make a real difference in the patient's ultimate recovery?
Why is this interesting to you?
This is the classic puzzle that drew me into MPOG. There are so many declarations about the effectiveness these drugs/actions individually or in combination do which seem to be based on inadequate evidence and certainly not on the information about what "really" happens. Establishing exactly what works and for whom means we are free to pursue better solutions for some, modify complications for others, and suggest nonsurgical solutions when appropriate. This is boutique medicine based on information.
What are the practical implications for healthcare?
Suffering, failure to recover, and expenditure of treasure are classic responses and it is no longer far-fetched to imagine focused perioperative anesthesia care could ameliorates these issues. If we can determine what "really happens" and to whom, then we, the anesthesiology sub specialties, can offer better medical solutions, ones that currently exist and ones yet to be imagined.
How are you involved with MPOG?
Since I championed MPOG at the University of Colorado, the support and interest shown by the senior leadership throughout the School of Medicine resulted in the creation of a group of 15 to 20 individuals who are actively engaged in MPOG, Surgery, and Emergency Medicine outcomes research endeavors. With great enthusiasm I represent Colorado at the Perioperative Clinical Research Committee (PCRC) meeting. (Yes! I still need to take my turn validating data from UCHealth.)
Lee A. Fleisher, MD
Mar & Apr 2020
Lee Fleisher, MD
Robert D. Dripps Professor and Chair
University of Pennsylvania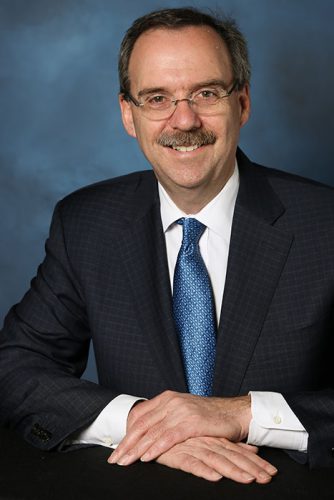 Lee A. Fleisher, MD, is the Robert D. Dripps Professor and Chair of Anesthesiology and Critical Care and Professor of Medicine at the University of Pennsylvania Perelman School of Medicine.  He is Chair of the Perioperative Brain Health Initiative which focuses on implementing strategies to reduce perioperative delirium and delayed neurocognitive recovery.  His expertise in quality of care measurement has led to his appointment to the Board of Directors, and roles as co-chair of the Surgery Standing Committee.   He is the current Chair of the Ambulatory Surgery Center Technical Expert Panel of the Leapfrog Group and a member of the Medical Advisory Panel for the Technology Evaluation Center of the Blue Cross/Blue Shield Association.  In 2007, he was elected to membership of the National Academy of Medicine (formerly Institute of Medicine) of the National Academy of Sciences and served on Committees of the NAM.
What are you thinking about?
How do we get to value-based healthcare and define quality of care?   Can we reduce low or no value care and where do anesthesiologists fit within this paradigm.   How do we continue to fund innovation (research) for our specialty?
Why is this interesting to you?
How do we use both data and the social sciences to drive change?  Can we use payment models to drive physician behavior and result in higher quality care.
What are the practical implications for healthcare?
Healthcare costs keep rising without a clear improvement in quality.    Alternative payment models may be the only way to bend the curve as well as drive a reduction in low value care.   Surgical care is one of the areas which can be impacted although that must include not performing surgery when the risks outweigh any potential benefit.    Data is key to understanding this issue.
Why are you involved with MPOG?
I am the executive sponsor for MPOG at Penn and currently serving my second term on the Board.  I have also engaged around the quality metrics.   Finally, I was the driver of upgrading to disseminate the report cards to the Department.
Kathleen Collins, MS, CRNA
Jan & Feb 2020
Kathleen Collins, MS, CRNA
Anesthesiology Clinical Quality Reviewer (ACQR)
St. Mary Mercy Hospital, Livonia, Michigan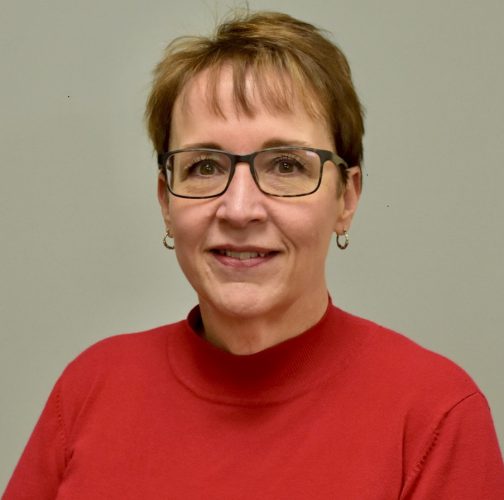 Kathleen has been a staff CRNA and clinical instructor at St. Mary Mercy Hospital for 20 years. She became the ASPIRE Anesthesia Clinical Quality Reviewer at SMMH in 2017.  Previous clinical experience includes 10 years at Oakwood Hospital in Dearborn, MI, as a CRNA member of a closed Heart Team and a clinical instructor. Prior to graduating from the Mercy College of Detroit Graduate Program of Nurse Anesthesiology (1989), Kathleen worked for 5 years in the ICU of a major trauma center, followed by two years in Hemodialysis and Plasmapheresis
What are you thinking about?
As a life-long learner passionate about providing safe, high quality, evidence-based care, I'm an ASPIRE advocate. My practice has evolved over the years, much of it informed by non-anesthesia specific research. ASPIRE and MPOG provide clinicians with anesthesia-specific research outcomes, and influence best practice standards. Beyond conducting research, MPOG and ASPIRE have become a repository of knowledge, a source of perioperative clinical research that can have great impact on our patients not only perioperatively, but throughout their clinical course.
Why is this interesting to you?
We treat patients perioperatively but rarely see the results of our interventions. As providers, we want to do what is best for the patients who entrust themselves to our care. SMMH is a smaller community hospital with a Level 2 trauma center, but the ASPIRE care metrics indicate that our care and outcome performance on all measures compare positively to larger institutions and University hospitals. We have been able to leverage ASPIRE recommendations into changed periop workflow and improved patient care.
What are the practical implications for healthcare?
The research and quality metrics provided by MPOG/ASPIRE, particularly outcomes research, provide either evidence-based validation of, or challenge to accepted practice, and will positively impact future care. Locally, we have used ASPIRE to educate and influence periop staff performance. Globally, the ability to consistently share best practices and measure individual and site performance increases provider engagement and, ideally, improves patient outcomes. Reducing morbidity and mortality, reducing the cost of complications also reflects positively on the value of the healthcare we provide.
Why are you involved with MPOG?
As a CRNA, I contribute data to MPOG and ASPIRE. As an Anesthesia Clinical Quality Reviewer, I am responsible for assuring the data from SMMH is valid, the variables we upload are properly mapped, and that my CRNA and anesthesiologist colleagues are kept up-to-date with ASPIRE developments, measures, and performance feedback. I have been able to share the science behind ASPIRE measures, evidence-based practice recommendations, and present research articles published utilizing MPOG data. I have used my ACQR position to modify and share the excellent ASPIRE Surgical Site Infection Toolkit with my department. I subsequently collaborated with our Joint Program Coordinator and OR educator to share the ASPIRE SSI Toolkit with all of Periop Services. My work as ASPIRE ACQR has given Anesthesia a seat the SSI Subcommittee table, enhancing our influence and providing insight beyond the immediate perioperative arena.
Bhiken Naik, MD
Nov & Dec 2019
Bhiken Naik, MD
Associate Professor
University of Virginia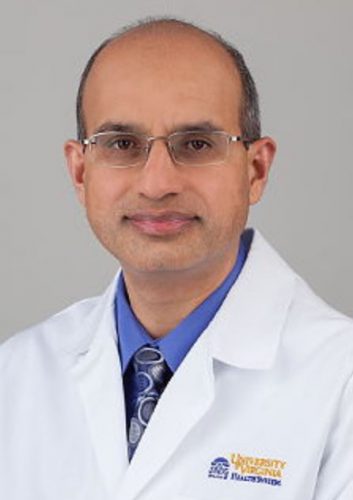 Dr. Naik is Associate Professor of Anesthesiology and Neurological Surgery, Associate Medical Director-Neuroscience Intensive Care Unit and Program Director for Anesthesia Critical Care. His primary clinical work involves neuroanesthesia and neurocritical care. He is the MPOG and ASPIRE champion at the University of Virginia.
What are you thinking about?
I am thinking how the field of health informatics has progressed over the last few years, with MPOG being at the forefront of that revolution in the perioperative space. However, as an intensivist I see the gap in our knowledge base that needs to be bridged to provide accurate predictive outcomes for our patients across the continuum of intra- and postoperative care.
Why is this interesting to you?
Providing patients and families with accurate, personalized, evidence-based information is the first step in de-mystifying the surgical experience and more importantly, the long term recovery process. As we manage an increasingly aging population with multiple co-morbidities, this will be germane to our healthcare management.
What are the practical implications for healthcare?
With limited financial resources available in the future, it behooves us to leverage data to provide 'smart' care to our patients.
How are you involved with MPOG?
I am the site PI for MPOG for the last four years. This role affords me the unique opportunity to interact with colleagues across the country who have a shared interest. This has been an invaluable experience.
John LaGorio, MD
Sep & Oct 2019
John LaGorio, MD
Mercy Health, Muskegon, Michigan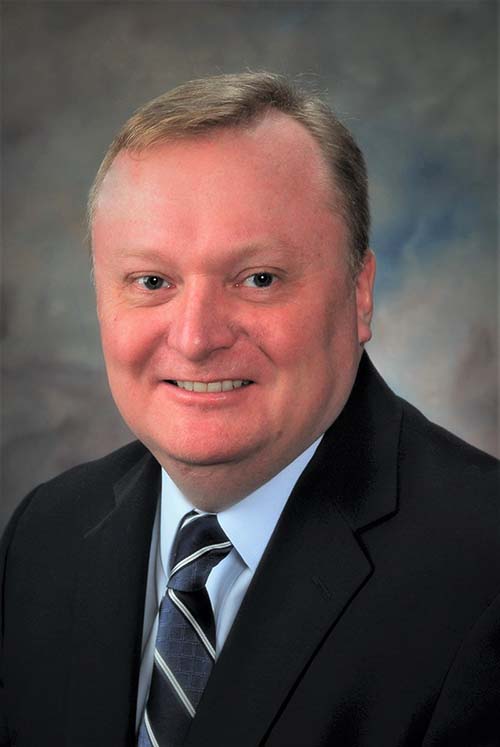 Dr. LaGorio practices anesthesiology in Muskegon Michigan.  He attended medical school and completed anesthesiology residency at the University of Michigan.  He joined his current practice in 1998, where he served as group President for several years.  He received his MBA from Indiana University's Kelley School of Business in 2017.  Dr. LaGorio has served as Medical Director of Quality and Safety for Mercy Health Muskegon since 2014, motivated by an adverse hospital event in a family member.  He is immediate Past-President of the Michigan Society of Anesthesiologists and currently represents Michigan as Director to the American Society of Anesthesiologists.
What are you thinking about?
Healthcare Value- these words have almost become cliché, but the function of quality and cost in healthcare is becoming an ever increasingly important aspect for all stakeholders.  In my role as medical director of quality for our hospital, I have gained perspective on the critical nature of monitoring and improving quality while also remaining cognizant to the access, appropriateness and cost of care.
Why is this interesting to you?
Patient safety is part of our DNA as anesthesia providers, and makes focusing on high quality care for the patient on our OR table relatively easy.  In a systems context and with population health in mind, creating increased value becomes much more complex.  This complexity piques my interest and often challenges my previous positions.  I believe anesthesiologists have a unique combination of skill sets, fund of knowledge, and relationships to navigate this, particularly in procedural healthcare and armed with meaningful large data sets like MPOG.
What are the practical implications for healthcare?
With an aging and growingly unhealthy population, and healthcare expenditures surpassing 20% of the GDP, it is critical that we all work on this.  It will continue to grow as conversation from individual providers to medical groups to hospital boardrooms to the halls of Congress.  From individual therapeutic decisions to large scale network decisions, clinicians will need to be prepared for these discussions with information and data that will make meaningful arguments for the strategies necessary to improve the health of our nation in a much more agile fashion than ever before.
How are you involved with MPOG?
Mercy Health Muskegon has been involved with the ASPIRE cohort of MPOG partners since ASPIRE's inception.  I have served as MHM's physician champion to ASPIRE since that time and we remain proud to be a regional community hospital participating in such important and meaningful work.  I hope our participation has provided MPOG members with data and perspective of community based anesthesia care.  I know participation has allowed us to gain insight on our practice, investigate opportunities for improvement, and increase value to our hospital and patient community.
Patrick McCormick, MD, MEng
July & Aug 2019
Patrick McCormick, MD, MEng
Vice Chair for Informatics
Department of Anesthesiology and Critical Care
Memorial Sloan Kettering Cancer Center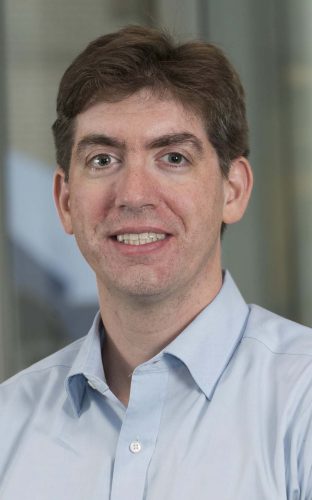 Dr. McCormick is the Vice Chair for Informatics of the Department of Anesthesiology & Critical Care Medicine at Memorial Sloan Kettering Cancer Center and an Assistant Professor of Clinical Anesthesiology at Weill Cornell Medicine. He is responsible for reducing barriers to perioperative care through improved workflow, processes, and system integration. Dr. McCormick is the chair of the Anesthesia Quality Institute (AQI) Data Use Committee, and vice chair of the AQI Anesthesia Incident Reporting System Steering Committee.
What are you thinking about?
American healthcare collects a substantial amount of information about patient care but does a very poor job of making it readily available to physicians and nurses. The reasons include variable data quality, clumsy user interfaces, and the narrow window of time clinicians have available to consult electronic charts.
Why is this interesting to you?
Analysis and presentation of clinical data is important not just for diagnosis and treatment, but longitudinal assessments of quality of patient care. On an individual level, anesthesiologists want to know what happens to our patients in the days and weeks after anesthesia.
What are the practical implications for healthcare?
Objective measurements of quality of care are necessary to build a culture of continuous improvement. Anesthesiologists need to be able to demonstrate that we are providing high quality healthcare so we can maintain our role as perioperative physicians.
How are you involved with MPOG?
I am the MSKCC Site PI for MPOG and am pursuing a project looking at the relationship between intraoperative plateau pressure and complications. I am always trying to improve the quality of the data my site contributes to MPOG.
Rebecca Schroeder, MD
Apr, May & Jun 2019
Rebecca Schroeder, MD
Associate Professor of Anesthesiology
Clinical Director of Perioperative DataMart
Duke University School of Medicine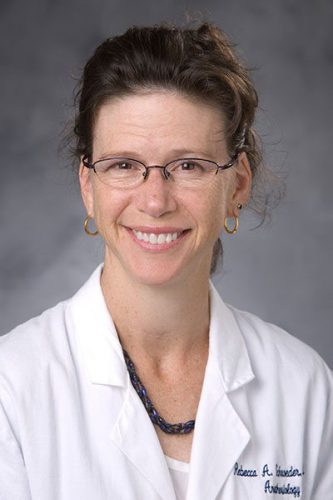 Dr. Schroeder is Associate Professor of Anesthesiology at Duke University and Clinical Director of the Perioperative DataMart.  Her clinical work has primarily been at the Durham Veterans Health Services Center in the areas of cardiac, thoracic and vascular anesthesia.  Her primary interest related to informatics is in leveraging electronic capture of healthcare data to improve delivery of care at the bedside.  Serving as MPOG site PI is one way of advancing that goal.
What are you thinking about?
Our role as perioperative physicians has expanded tremendously, but our ability to incorporate the patient's perspective into surgical planning hasn't really evolved past the risk/benefit discussion, especially for vulnerable populations for whom health literacy, cultural or communication barriers, socioeconomic status or other difficult to measure factors that go unrecognized or unaddressed.  To do this better, we need so much more information about the patient and the possible consequences of the choices he/she faces.
Why is this interesting to you?
Shared decision-making goes beyond simply asking a patient's preferences, but also includes understanding what 'health' or 'recovery' means to each patient.  We all want to do the right thing, and to me, this is really doing the right thing in a whole new way.
What are the practical implications for healthcare?
The practicality of big data/precision medicine approaches in the perioperative area may seem dim, but the potential is huge.  For example, pain management rooted in patient-specific factors (epigenetics, psychosocial profile, comorbidities, etc.) combined with more traditional evidence has the potential to reduce or even eliminate racial, cultural and gender bias in treatment choice.  This would clearly improve the quality of pain management and also carries the possibility of collateral benefits for both providers and patients.
How are you involved with MPOG?
I have long been interested in the possibilities of multicenter health-services research that leverage use of locally captured health data combined with administrative, genomic, and other registry datasets.  I currently serve as the site PI for MPOG, and am excited about its potential as a common data model supporting such research efforts.
Michael Aziz, MD
Feb & Mar 2019
Michael Aziz, MD
Interim Vice Chair for Clinical Affairs
Professor of Anesthesiology and Perioperative Medicine
Oregon Health and Sciences University 
Dr. Aziz is Professor and Interim Vice Chair for Clinical Affairs in the Department of Anesthesiology and Perioperative Medicine at Oregon Health and Science University.  His clinical interests focus on regional anesthesia and head and neck anesthesia.  His research interests focus on airway management and database outcomes research.  He has worked extensively to establish the role of video laryngoscopy in difficult airway management and continues to collaborate with other MPOG investigators on outcomes research.
What are you thinking about?
I'm thinking about the changing landscape of healthcare and our challenge to provide the right care to the right patient at the right place and at the right time.   How can doctors help inform these decisions?
Why is this interesting to you?
I'm thinking from the lens of a clinical administrator who is also enthusiastic about the exploration of large datasets.  Healthcare systems are expanding to provide more efficient delivery of care, but we have little understanding on how we should triage care across the systems.  Who should go where and how can we re-create quality and excellence from environment to another.
What are the practical implications for healthcare?
These decisions are being made at an administrative level by those with knowledge of healthcare systems but they are not informed by research.  Physicians, together with other partners in science uniquely have the opportunity to investigate healthcare outcomes and correlate those to the different systems we apply.   I see quite an opportunity for an emerging space here in health services research.
How are you involved with MPOG?
I have been the local site PI for MPOG for many years.  The relationship goes back to my training at the University of Michigan as well as early research collaborations using our datasets before MPOG was even organized.  I would not have been drawn to MPOG if not for the vision of Dr. Kevin Tremper and leadership and mentorship of Dr. Sachin Kheterpal.
Joshua Berris, DO
Dec 2018 & Jan 2019
Joshua Berris, DO
Chairman
Department of Anesthesiology
Beaumont Farmington Hills, Michigan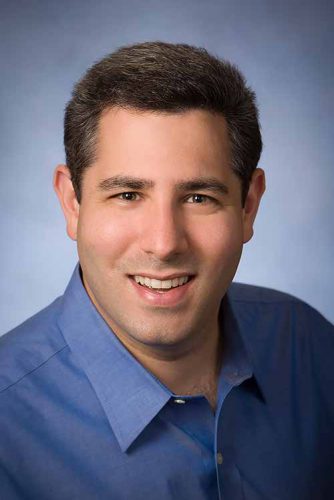 Dr. Berris' clinical work is at Beaumont Farmington Hills (formerly Botsford Hospital) where he currently serves as chairman.  Prior to his work in anesthesia and medicine, Dr. Berris was involved in information technology for a Fortune 500 company.  His continued interest in information technology drives his engagement with MPOG.
What are you thinking about?
How the addition of electronic data-feeds, record keeping and analysis has been slow to make meaningfully transformative changes in medicine.  We used to write our vital signs and now the computer writes them for us.  We used to sign the post-op visit on paper and now we use an electronic signature.  We type instead of handwrite. How much has the transition to these electronic functions really helped us or advanced outcomes?  Has it made us better doctors?  Has the rapidity with which we can do electronic tasks actually caused us to gloss over important points that in the past we were forced to think about while we were writing them?
Why is this interesting to you?
One doesn't need to look far to see other industries which have embraced technology not just to automate the exact process a human would otherwise do. An articulating robotic arm can laser braze a car roof in a manner not possible by a person.  That person is then free to concentrate on other areas that can't be automated.  The best part is it's done this way because overall it is better and cheaper.  Hospital budgets have been exploding with IT costs. Forrester Research predicted Hospitals would spend 10% more on IT in 2018 over 2017.  It is a significant portion of every hospital's budget and I don't think other industries would accept our Return On Investment.
What are the practical implications for healthcare?
I would say there is poor communication and poor alignment at most hospitals between the true needs of clinicians, the workflow of clinicians, the regulatory requirements of everyday processes, the goals of administrators and the work that IT departments prioritize.  But there are outside industries that see these gaps in alignment and then develop products and services to sell to hospitals to fill the gaps. These products are costly and need to be jerry-rigged into existing workflows.  At the end of the day, the provider loses autonomy while at the same time financial resources have been depleted.  In summary, the practical implication is that if providers, administrators and IT departments don't work together to meaningfully leverage the true potential of their existing EMRs, they will lose out to the innovators outside their institutions who have aligned to produce functional products; this is a costly mistake.
How are you involved with MPOG?
Another member of my department and I saw the potential of MPOG to bring real practice insight and change to our hospital and gladly joined up.  Since that time I have been using both the reporting provided by MPOG along with reporting based on data MPOG gathers to provide near real-time feedback to our providers.  In addition, I chair a committee composed of all the physician champions and ACQRs in our hospital system in order to share best practices developed at each site.  It has been a pleasure to be part of the advancement of anesthesia practice in cooperation with MPOG.
Karen Domino, MD, MPH
Oct & Nov 2018
Karen Domino, MD, MPH
Professor and Vice Chair for Clinical Research 
Department of Anesthesiology and Pain Medicine
University of Washington School of Medicine in Seattle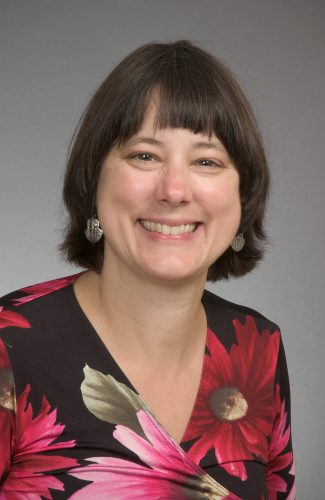 I have a long standing interest in clinical outcome research utilizing cohort, case control, and mixed methods research methodologies. For over the past 15 years, I've directed the Anesthesia (formerly ASA) Closed Claims Project and Registries, which investigates adverse outcomes of patients undergoing perioperative anesthetic care using analysis of closed files at malpractice insurance organizations and use of specialized patient registries. In recognition of my research contributions to our specialty, I'm giving the 10th John W. Severinghaus Lecture in Translational Science at the ASA Annual Meeting in October.  I'm the MPOG and ASPIRE champion for University of Washington hospitals.
What are you thinking about?
I'm thinking about the importance of risk-predictive models to guide clinical decision-making. Although quantitative risk-stratification models have been in use for decades, they are seldom used in clinical decision-making by physicians and patients.
Why is this interesting to you?
Many patients and families are concerned with the quality of life after medical and surgical treatments. However, physicians often only discuss the percentage of successful response or probability of death or major morbidity after a treatment, instead of outcomes that matter to patients. For instance, geriatric patients may fear the loss of ability to drive or ability to live independently, more than death.
What are the practical implications for healthcare?
With the emphasis on patient empowerment and shared decision-making in healthcare, risk-stratification and prediction of outcomes relevant to patients/families is needed. Addition of patient-centered and patient-reported outcomes to "big" data would enhance the ability for physicians to provide individualized risk predictions and improve patient engagement in decision-making, according to their values and preferences. Making treatment decisions that result in outcomes important to patients would reduce costs and improve quality of healthcare.
How are you involved with MPOG?
I'm the MPOG and ASPIRE Champion for the University of Washington Hospitals: the University of Washington Medical Center (a university hospital) and Harborview Medical Center (the only level 1 trauma center in the 5 state northwest US region).  I've been a long-term believer in multi-center outcome and quality research to adequately reflect the diversity of patients and practices in medical care. I'm especially excited about the use of the MPOG infrastructure as the basis for prospective enhanced observational and pragmatic clinical trials to study patient-reported and longer-term outcomes.
Robert Schonberger, MD
Aug & Sep 2018
Robert Schonberger, MD
Associate Professor
Yale School of Medicine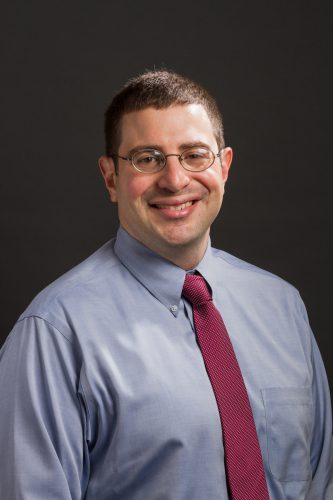 Dr. Schonberger's clinical work is in the Section of Cardiac Anesthesia where he cares for patients undergoing cardiothoracic procedures at Yale-New Haven Hospital. In his NIH-funded research, he studies the role of anesthesiologists in improving longitudinal cardiovascular risk-factor recognition and treatment among surgical patients. Other interests include 1) novel methods of extra corporeal circulation, 2) clinical informatics, and 3) methods of reducing and treating microembolic events in several clinical scenarios including cardiopulmonary bypass, ECMO, and decompression sickness. Dr. Schonberger is also the site PI for Yale's participation in the Multicenter Perioperative Outcomes Group (MPOG) consortium.
What are you thinking about?
I am thinking about what it means for anesthesiologists to be good doctors. While safe intraoperative and ICU care are what the anesthesiology community is known for, I believe we must also ask what other obligations and opportunities for helping our patients to live longer and more fulfilling lives are allowed to pass in front of us every day.
Why is this interesting to you?
It is clear to me that if anesthesiologists do not think about our work in terms of "how to be a good doctor," we will miss out on the greatest public health opportunities of our daily practice – specifically, how to help our patients engage in improving their postoperative health trajectories (e.g. getting folks engaged in preventive medical care, identifying and addressing poorly controlled hypertension, encouraging smoking-cessation, improving lipid management, and identifying other threats to our long-term health).
What are the practical implications for healthcare?
The implications for healthcare are simply that we should try our best to deliver more of it in ways that matter.
How are you involved with MPOG?
As a site-PI on the PCRC, I get tremendous satisfaction watching the diversity of investigators – and the projects they create – within MPOG. It is gratifying to play my own small role in making those projects possible, and it would be nice to bring more national and international recognition to MPOG from beyond the anesthesiology community. I think one of the keys to that effort is to compete for extramural funding using the MPOG infrastructure, and I am glad to see several projects heading in that direction.
Kai Kuck, PhD
Jun & Jul 2018
Kai Kuck, PhD
President, Society for Technology in Anesthesia (STA)
Professor of Anesthesiology
Adjunct Professor of Bioengineering
Harry C. Wong Presidental Endowed Chair in Anesthesiology
Director of Bioengineering
University of Utah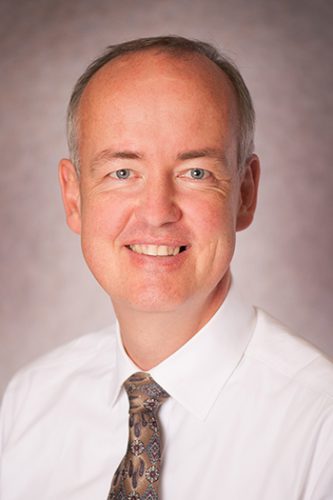 Throughout my work, I have been involved in the research and development of innovative medical technologies with a focus on anesthesia and critical care. My areas of focus include cardiorespiratory monitoring, intelligent decision support, and ventilation.
My experience covers the whole range from hands-on engineering for hardware, software, algorithm, and graphical user interface development all the way to managing projects, programs, and large teams of researchers. In my last position I oversaw the research of Dräger, the global market leader in anesthesia equipment and critical care ventilation, Since 2014, in my role as Director of Bioengineering at the University of Utah's Department of Anesthesiology, I have the privilege of working closely with clinicians and learning about real-world needs and opportunities for technologies.
Because transforming healthcare increasingly involves innovations at the system and workflow level, this collaborative approach is essential to creating technologies that address real needs in the clinic.
What are you thinking about?
I am thinking about how to take perioperative and anesthesia related data, learn from it, and then translate the learnings into clinical tools that can be used to help improve anesthesia patient care. With my biomedical engineering background, it also fascinates me to think about combining data and devices – both in terms of devices (think: wearables, mobile devices) that capture data and in terms of devices that use data.
Why is this interesting to you?
Industries, such as retail, financial services, marketing, are way ahead of healthcare and anesthesiology when it comes to using data to improve what they deliver. Currently, health IT has only begun to scratch the surface of its potential to improve care delivery. As these other industries are showing us, there is so much more potential. MPOG is building the infrastructure for data collection, multi-site collaboration, enhancing electronic data with context, data-based research, and translation into clinically usable tools.
What are the practical implications for healthcare?
Practical implications include the fact that we could then provide clinically useful information and decision support to clinicians who put so much work into entering data into electronic health records (EHR). We will likely be able to personalize healthcare delivery in a much more accurate manner than today. And finally, we could relieve anesthesiologists from some of the more tedious tasks, which computers are much better at than humans (store massive amounts of data, and then recall, select, and filter the data to be more relevant to one specific patient).  As a result, patient outcome will be better and healthcare delivery more efficient than today.
How are you involved with MPOG?
As a site-PI on the PCRC, I get tremendous satisfaction watching the diversity of investigators – and the projects they create – within MPOG. It is gratifying to play my own small role in making those projects possible, and it would be nice to bring more national and international recognition to MPOG from beyond the anesthesiology community. I think one of the keys to that effort is to compete for extramural funding using the MPOG infrastructure, and I am glad to see several projects heading in that direction.