Welcome University of Wisconsin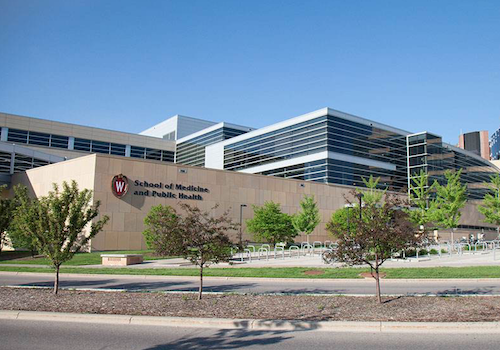 We would like to welcome University of Wisconsin-Madison serving more than 70,000 patients each year in the Upper Midwest and beyond with 1,849 physicians and 21,000 staff at seven hospitals and more than 80 outpatient sites. 
The Department of Anesthesiology's robust clinical research portfolio includes a variety of industry-sponsored clinical trials and investigator-initiated studies that span a spectrum from perioperative care to chronic pain to investigational drugs and devices. Their clinical researchers seek clinical strategies to reduce pain, evaluate techniques and therapies, improve patients' recovery and optimize outcomes. To enhance and grow the department's research enterprise, the research office supports researchers at all levels.  See their website for more details about their mission. 
Please join us in welcoming the University of Wisconsin team, including: 
Department Chair: Dr. Kelly McQueen 

Quality Champion: Drs. Eva Lu-Boettcher and Colin Boettcher

Principal Investigator: Dr. Eva Lu-Boettcher

IT Champion: Dr. Colin Boettcher
The Department of Anesthesiology at University of Wisconsin-Madison is thrilled to usher in the next phase of data-driven QI with MPOG. Our department's vision is to utilize MPOG and ASPIRE to streamline our data acquisition process, build collaborative relationships with other institutions, and ultimately expand our research and safety initiatives.