The following quality resources were developed to assist sites upload their data to MPOG.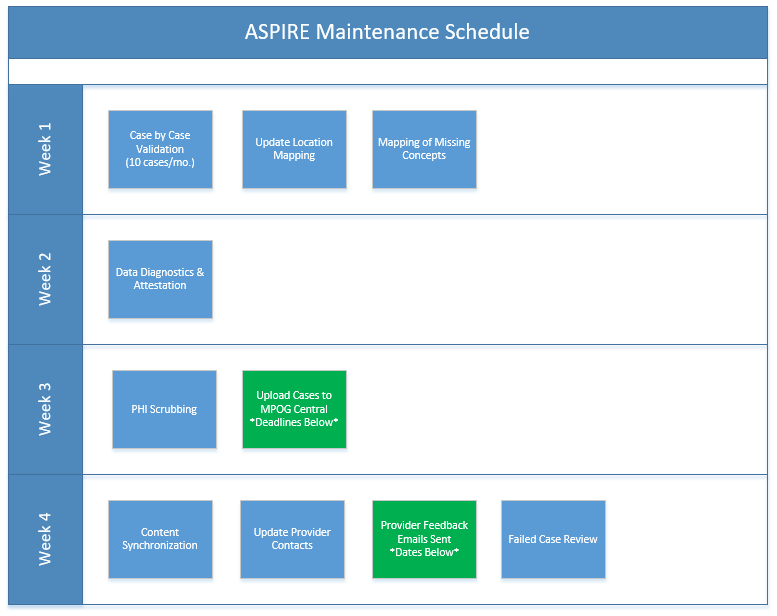 2020 Upload Schedule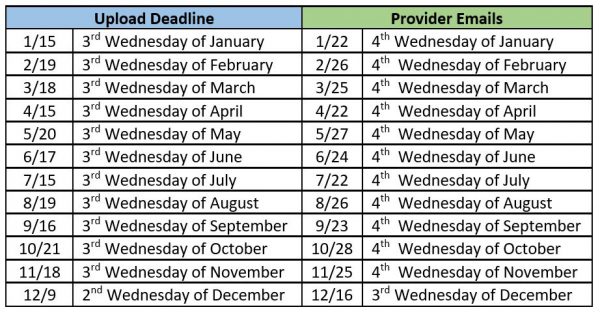 *Uploading site data by the 3rd Wednesday of every month will ensure provider emails are

sent the 4th Wednesday of every month. December 2020 is the exception.
The MQUARK Audit Tool allows sites to collect additional data for research or quality purposes. In the phase one release of the application, the Coordinating Center will be responsible for building forms used for all quality audits. If you are interested in conducting an audit for a particular ASPIRE measure or research project, please contact the Coordinating Center.
Click here for the MQUARK Training Guide