Welcome to the MPOG Quality Improvement Program!
As a participating member of MPOG QI, each site is required to choose a practicing anesthesiologist as their QI representative, formally known as the site 'QI Champion'. The primary role of this champion is to oversee the use of local MPOG data for the implementation of QI projects at their site.  Furthermore, the QI champion serves as a voting member of the MPOG Quality Committee. This committee, along with our subcommittees and their respective champions, govern the activities and direction of the MPOG QI program.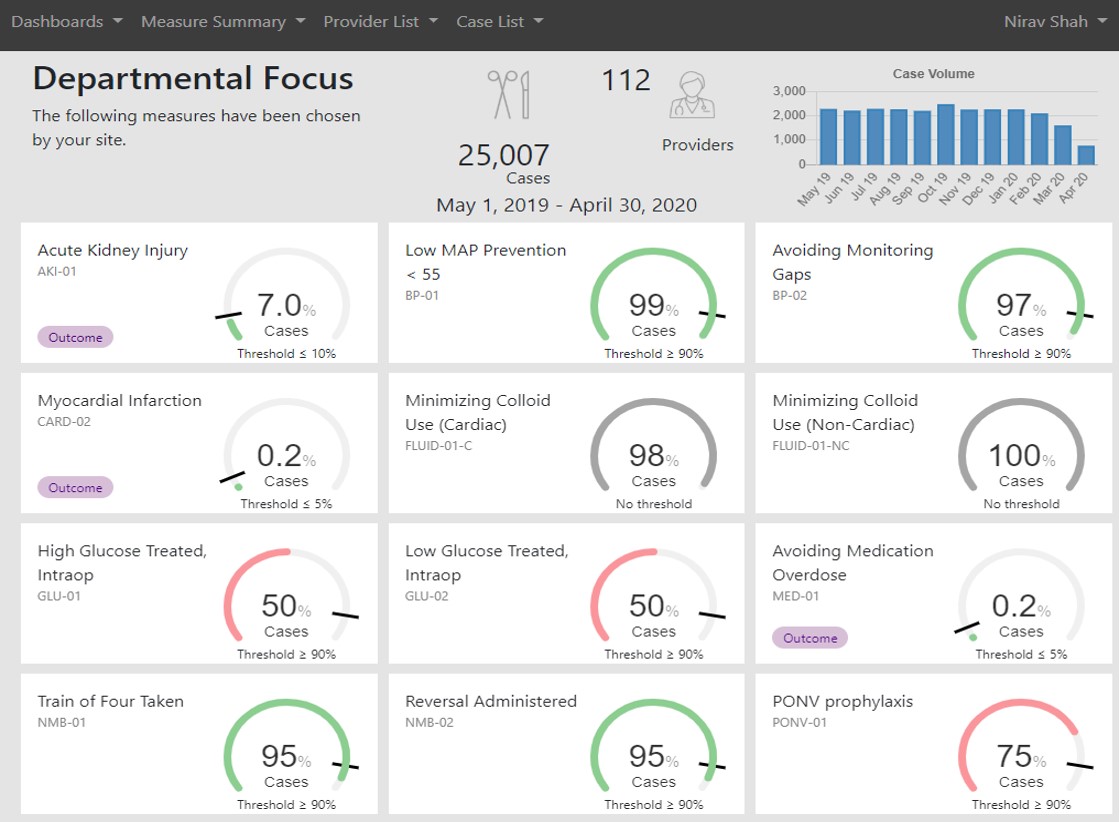 We look forward to meeting with you to review the MPOG Quality Reporting Tool together. As soon as your dashboard is ready, you will receive an email from one of our QI Coordinators to let you know how to access the dashboard and begin reviewing measure performance.
After orientation to your dashboard, select 3-10 measures you would like to focus improving on at a departmental level. Next, 
Validate measure results reported on the dashboard for any measure your department may be interested in including on provider feedback emails. 
Tip: Case Report tool and User Guide will assist in pulling down example cases. To add MRNs to case list, import into the 'Batch MRN Lookup Tool'
Select 3-10 measures to be included in provider feedback emails (greater than 10 may be too many for an individual provider to review each month)
Add Your Heading Text Here