Our goal is to bring together pediatric anesthesiology experts from around the world to improve care of pediatric patients undergoing anesthesia.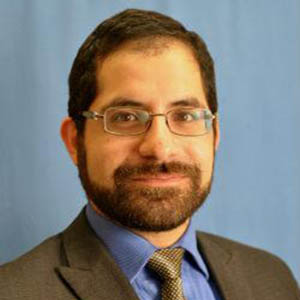 Bishr Haydar, MD
Michigan Medicine
Co-Chair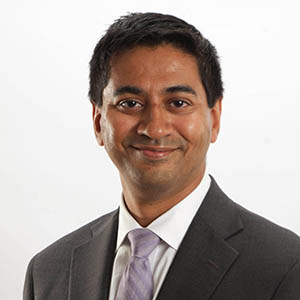 Vikas O'Reilly-Shah, MD
Seattle's Children's
Co-Chair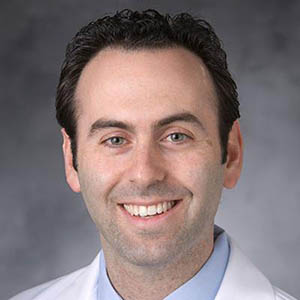 Brad Taicher, DO
Duke Medicine
Co-Chair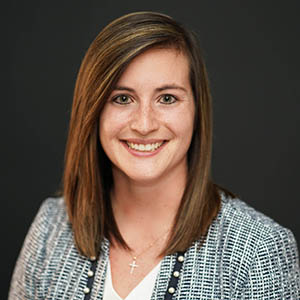 Meridith Bailey, MSN, RN
MPOG
Pediatric Program Lead
The Pediatric Anesthesia Subcommttee meets virtually 3x/year and in person at the Society of Pediatrics Anesthesiology (SPA) meeting at the American Society of Anesthesiologists (ASA) annual conference. All virtual meetings are held from 1:00 pm – 2:00 pm Eastern. 
2021 Virtual Meeting Dates: 
Wednesday, August 18, 2021
Wednesday, December 15, 2021
2021 In-Person Meeting
Saturday, October 9, 2021 at SPA in San Diego
For more details see our calendar. Recordings and minutes from previous meetings are located in our Archived Events.
The MPOG Pediatric Subcommittee was launched to develop quality improvement measures focused on the pediatric population. Measures currently available to MPOG sites include:
MPOG uses Basecamp Forum to share ideas, gather feedback, and track progress of projects.
Click here for Basecamp
If you are interested in joining the pediatric forum, contact us.

Cladia Benkwitz, MD, PhD
UCSF
Bob Brustowicz
BOSTON CHILDREN'S
Robert Christensen, MD
MICHIGAN MEDICINE
Jessica Cronin, MD
CHILDREN'S NATIONAL 
Jurgen de Graff, PhD
ERASMUS MC – NETHERLANDS
James Fehr, MD
LUCILE PACKARD CHILDREN'S
Lora Gibbs, CRNA
MICHIGAN MEDICINE
Ruchika Gupta, MD
MICHIGAN MEDICINE 
Stephanie Kahntroff, MD
UNIVERSITY OF MARYLAND 
David Moore, MD
VANDERBILT 
Ronak Patel, MD
UNIVERSITY OF VIRGINIA
Paul Reynolds, MD
MICHIGAN MEDICINE 
Lianne Stephenson, MD
UNIVERSITY OF WISCONSIN
Luis Tollinche, MD
MEMORIAL SLOAN KETTERING
David Waisel, MD
NEW HAVEN CHILDREN'S
Steve Zgleszewski, MD
BOSTON CHILDREN's 
Alina Bodas, MD
CLEVELAND CLINIC
Robert Bryskin, MD
US ANESTHESIA PARTNERS
Anna Clebone, MD
UNIVERSITY OF CHICAGO
Germaine Cuff, PhD
NYU LANGONE
Amber Franz, MD
SEATTLE CHILDREN'S
Cheryl Gooden, MD
NEW HAVEN CHILDREN'S
Jonathan Halem, DO
PENN STATE CHILDREN'S
Shobha Malviya, MD
MICHIGAN MEDICINE 
Tyler Morrissey, MD
COLORADO CHILDREN'S 
Dan Roke, MD
ST. LOUIS CHILDREN'S
Marco Silvestrini, MD
US ANESTHESIA PARTNERS
Kim Strupp, MD
CHILDREN'S HOSPITAL COLORADO 
Tetsu 'Butch' Uejima, MD
DUPONT CHILDREN'S
Gina Whitney, MD
CHILDREN'S HOSPITAL COLORADO 
Ryan Bradstreet, MD
Bronson Healthcare
David Buck, MD
CINCINATTI CHILDREN'S
Joseph Cravero, MD
BOSTON CHILDREN'S
Jennifer Dagen, MD
US ANESTHESIA PARTNERS
Lucy Everett, MD
MASSACHUSETTS GENERAL
Peter Fuhr, MD
CHILDREN'S HOSPITAL COLORADO
Shannon Grap, MD
PENN STATE CHILDREN'S
Jeana Havidich, MD, MS
DARTMOUTH HITCHCOCK
Julianne Mendoza, MD
LUCILE PACKARD 
Vivian Onyewuche, MD
HENRY FORD DETROIT 
RJ Ramamurthi, MD
LUCILE PACKARD CHILDREN'S
Jacques Scharoun, MD
WEILL CORNELL
Anna Swenson, MD
UNIVERSITY OF MINNESOTA 
Hamid Vahabzadeh-Monshie, MD
OKLAHOMA UNIVERSITY
James Xie, MD
LUCILE PACKARD CHILDREN'S 
Morgan Brown, MD
BOSTON CHILDREN'S
Lisa Chan, MD
ARKANSAS CHILDREN's
Christy Crockett, MD
VANDERBILT
Priti Dalal, MD, FRCA
PENN STATE CHILDREN'S
Olga Eydlin, MD
NYU LANGONE
Jorge Galvez, MD, MBI
CHILDREN'S PHILADELPHIA
Anastasia Grivoyannis, MD
WEILL-CORNELL
Amanda Jiddou, MD
ST. JOSEPH ANN ARBOR
Carrie Menser, MD
VANDERBILT 
Uma Parekh, MD
PENN STATE CHILDREN'S 
Lori Reigger, MD
MICHIGAN MEDICINE
Charles Schrock, MD
ST. LOUIS CHILDREN'S
Red Starks, MD
US ANESTHESIA PARTNERS
Imelda Tija, MD
TEXAS CHILDREN's
Lisa Vitale, MD
MICHGIAN MEDICINE